My husband and I enjoyed a wonderful afternoon recently when we came to Barnes. Our food was delicious, and your breads & desserts were the greatest! You do your town Proud!

Faye & Bob Hall, Junction City, KS

We bring you wonderful taste of home baked goods

in a warm and inviting environment of times gone by.

You are family from the moment that you walk through our door.

Our superior quality and healthy products are served

in an ambiance of warm hearts and open arms.

Our goal is to never lose the homemade goodness

and never take for granted where our help comes from...

"I Am that Bread of Life" John 6:48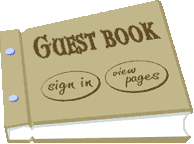 Open Monday - Saturday 9am - 4pm

Closed Sundays

Lunch served 11am - 2pm

We do...Preplanned Evening Events & Bus Tours